At Harbourside Dental, we offer cosmetic dental services such as teeth whitening and veneers to the North Sydney community. Keep your smile bright and visit us today!
---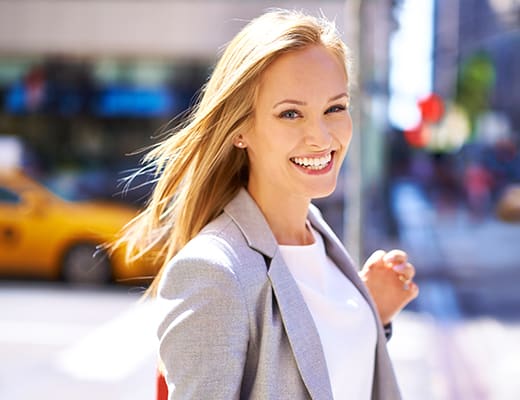 Porcelain veneers effectively hide dental stains and discolouration, and provide a whiter, more even looking smile. » Learn More
Dental implants are permanent replacements for one or multiple missing teeth. » Learn More
Dental inlays and onlays restorations can repair rear teeth that have been fractured or damaged. » Learn More
Teeth whitening is a simple, non-invasive cosmetic dental treatment option that is used to lighten the colour of natural tooth enamel. » Learn More
Book an appointment today with Harbourside Dental in North Sydney.
We're open from 9am to 5pm Monday-Thursday.